Behold the Cure for Smallpox
Cleanliness is next to Godliness!!
---
| | | |
| --- | --- | --- |
| | | |
Household washing machines.
Almost 100 years ago, a Texas doctor proved that smallpox was not contagious and that it was caused by one thing only: the bit of the bedbug also called Cimex Lectularius.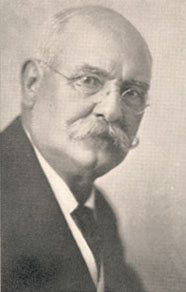 Dr. A.R. Campbell (1865 --1931).
"Assuming that bedbugs are the only diffusing agents of this loathsome disease, then our present knowledge of its being "air-borne," or of its being transmitted by fomites, must be all wrong, therefore the principal work here mentioned is the demonstration of its non-contagiousness by means of clothing, bedding, hangings --in short, fomites." (Dr. A. R. Campbell).
It was called the filth disease. The invention of electricity and the washing machine was the cause for the great drop in smallpox seen in the 20th century -- not vaccination.
Vaccination is the the greatest crime against humanity. It is assault with a deadly weapon. The vaccine that the regime in Washington and the medical profession are planning use on the American people has nothing to do with smallpox. It is probably a strain of the deadly 1918 virus that was falsely called the Spanish Flu and that killed more people than any other plague in history.
Kill bedbugs not people!!
---
Vital Links
Résumé of Experiments on Variola by Dr. Campbell
My Observations on Bedbugs by Dr. Campbell
---